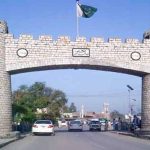 LAHORE: Pakistan test skipper Misbaul Haq, who is playing his last test match against West Indies, has been offered by Pakistan Cricket Borad to represent his country at the International Cricket Control (ICC) as match referee at the end of his remarkable career.
PCB Chairman Shehreyar Khan said it was Misbah who would decide whether he wants to assume the position after retirement.
Pakistan has no match referee in the ICC and Khan thinks Misbah ul Haq could be best for this post.
Misbah Ul Haq is regarded as the most successful Pakistani captain in terms of winning more test matches.
Admired for his unflappable temperament in a Pakistan dressing room teeming with mercurial talents, Misbah was handed the test captaincy after a 2010 spot-fixing scandal in England which led to a ban on, among others, predecessor Salman Butt.
Since his 2001 test debut in New Zealand, Misbah has gone on to make 5161 runs from 74 matches at a 45-plus average.
The top order batsman also played 162 one-dayers before quitting the format after the 2015 World Cup.