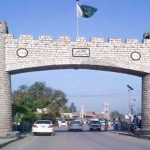 LAHORE: The Pakistan Cricket Board has decided to sue Board of Control for Cricket in India (BCCI) as the Indian board has failed to honour its commitment and play a bilateral series in Pakistan, said PCB Executive Committee Chairman Najam Sethi in a tweet.
The agreement between the two boards was signed in 2014. The series was one of six agreed between the PCB and BCCI under a Memorandum of Understanding signed when Prime Minister Manmohan Singh-led government gave its go-ahead for the series.
Sethi in another tweet, said that India has lost and the International Cricket Council (ICC) has decided to roll back the Big 3 system.
Chairman International Cricket Council (ICC) Task Force on Pakistan Giles Clarke has reviewed the security report off ICC experts and has agreed to hold three T20 matches in Pakistan.
Sethi made the revelation in a tweet and added the matches are scheduled for end of September 2017. A team of ICC's "top current players" will play the matches, added Sethi.
Pakistan and India have not played a full series against each other since 2007, though Pakistan toured India for a short series in December 2012.