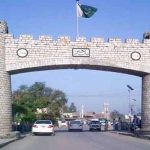 LAHORE: An anti-corruption tribunal on Wednesday imposed one year ban and Rs Rs100,000 fine on cricketer Shahzaib Hasan for his involvement in spot fixing scandal that rocked Pakistan Super League last year.
Pakistan Cricket Board's Anti-Corruption Unit had chargsheeted him on three counts of luring cricketers into scam and hiding information regarding his contacts with bookies .
Hassan was suspend on March 17 after his name appeared in the scandal.