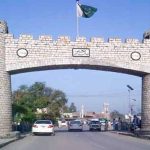 ISLAMABAD: The Pakistan Democratic Movement (PDM), announced on Tuesday that it would proceed with its rallies despite the ban imposed by the government in the wake of the rapid rise in Covid-19 cases in the country, Khyber News reported.
"We have decided that we will not end our campaign until the selected government is sent packing," PDM Chief Maulana Fazl ur Rehman declared. He said that the NAB, FIA and other agencies are "taking revenge" by making "false cases" against politically active people. Fazlur Rehman said that PDM rejects the ban on political rallies under the "guise of coronavirus". "The PDM's rallies will be held as per schedule."
He was addressing a presser after a meeting of all the leaders of the 11-parteis alliance. He also made passing remarks about the Shabbar Zaidi controversy, saying that the ex-FBR chief's "confession" is an "FIR against the government".
The announcement comes a day after PM Khan said his government would ban rallies and restrict social gatherings as the country continues to grapple with a second wave of coronavirus infections.
Bilawal Bhutto Zardari and Akhtar Mengal attended the PDM meeting via video link. PML-N leader Nawaz Sharif could not attend it as he was admitted to a London hospital after his condition deteriorated Tuesday. Fazl once again alleged that the state apparatus was recklessly used in the Gilgit-Baltistan elections.
The PDM president said they won't rest until the government is sent home. He accused the government of victimising opponents by framing them in false cases.