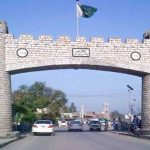 NEW YORK: Pakistan's Permanent Representative to the United Nations, Maleeha Lodhi has said on Wednesday that peace in South Asia cannot be achieved without just solution of Kashmir dispute.
Speaking at the UN Security Council, Maleeha Lodhi said that Pakistan remains committed to a just solution of Kashmir in line with the aspirations of the Kashmiri people and Security Council resolutions.
She said that Kashmir issue must be resolved according to fundamental principles of right to self determination sanctified by UN charter and international law.
Maleeha Lodhi said that for nearly 70 years Kashmiris have waited for implementation of UNSC resolutions and added that it is anachronistic that in 21st century millions are denied right to self determination and forced to live under the foreign occupation.
She further said that today a new generation of Kashmiris has risen to demand freedom from occupation and added that Kashmiri youth are armed with nothing more than a hunger for freedom in their hearts and a belief in the righteousness of their cause.