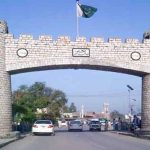 ISLAMABAD: Pakistan Electronic Media Regulatory Authority (Pemra) has barred a private TV channel from airing an interview with a former Tehreek-i-Taliban Pakistan (TTP) spokesman a day after his confessional statement video was released by the military.
In a notification, the regulatory authority reminded GEO TV channel that inviting a representative of an outlawed organisation involved in killing hundreds of innocent people will hurt the sentiments of the victims of terrorism.
Former spokesperson Ehsanullah Ehsan rips apart TTP in confession video
"Broadcasting the interview of a terrorist commander is against the directions of National Action Plan (NAP) and Supreme Court's code of ethics for media," read the statement by Pemra.
The Pakistani military on Wednesday had released a video confession of a senior militant leader, who gave a rare insight into the working of terrorist groups, including murderous TTP connections with Indian and Afghan intelligence agencies. Soon after, advertisements for the ex-commander interview ran on the private TV channel.
The regulatory body further said it has received hundreds of complaints on different platforms regarding the talk show where the interview would have been aired.
"To keep the situation from worsening and keeping in view the received complaints, the body restricts every channel from inviting Ehsanullah Ehsan as a guest in any show under Pemra Ordinance 2002 section 27," said the statement.
The authority said only that interview could be shown on the media which has already been released by the Pakistan Army in which he confesses about having misused religion and taken help from hostile agencies.