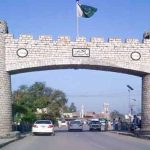 ISLAMABAD: The Pakistan Electronic Media Regulatory Authority (PEMRA) has taken notice of the airing of results by several news channels.
The PEMRA said in a statement that airing of results before 7:00PM is against its code of conduct.
The electronic media regulator said it will be taking action against the news channels that violated the ECP rules.