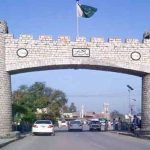 ISLAMABAD: Pakistan Electronic Media Regulating Authority (PEMRA) has directed to resume broadcasting of private news channels after one-day ban.
The channels went off-air after orders of PEMRA with reference to protests across country after Islamabad operation.
According to sources, Prime Minister Abbasi asked regulating authority to remove ban. "The ban was imposed for a little time as per special circumstances, PM stated.