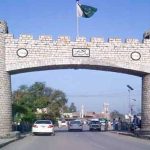 ISLAMABAD: Prime Minister Imran Khan the personality and character of Prophet Muhammad (PBUH) is a role model for the youth to emulate in order to lead a successful life.
Addressing International Rehmatul-lil-Alameen (SAW) Conference in Islamabad on Sunday, he said the best role model is the personality of Prophet Muhammad (PBUH) in order to become a great person. Similarly, a nation can become great only by following the golden principles of state of Madina. He said it is a miracle that two superpowers of that time surrendered to state of Madina just six years after the death of Prophet (PBUH). He said by following the idyllic rules of state of Madina, the Muslims ruled over the world for more than a thousand years.
He said his emphasis on creation of a state like Madina and urging the youth to learn from the teachings of Prophet Muhammad (PBUH) is due to his lifelong experiences.
The Prime Minister said our government will bring reforms in education system to teach children how the Holy Prophet (PBUH) transformed a tribal society into a great nation. He underscored the importance of holding research in our universities on the life and the principles of Prophet Muhammad (PBUH). Imran Khan said Pakistan, Malaysia and Turkey have decided to jointly create films depicting great Islamic leaders in order to familiarize our population with our great history.
Imran Khan emphasized that we need to understand what were the reasons of Muslims' rise and fall in history. Quoting Allama Muhammad Iqbal, he said Muslims gained success in the world when they followed the principles of state of Madina and went to decline when they forgot them.
The Prime Minister said one virtue of Muslims that inspired others to embrace Islam was speaking truth. He said the high moral values and character distinguishes a Muslim from followers of other religion.
Imran Khan said justice was another hallmark of the state of Madina which created a just society with equal rights for all. The Prime Minister said injustice leads to ending of merit that plays a key role in decline of any society.
The Prime Minister said those who plundered the wealth of the nation deserve no right to be spared. He said no NROs or other relaxations can be given to corrupt people. He said the compassion is for poor and downtrodden segments of society and not for powerful and corrupt people. He said it is state's responsibility to look after the weaker segments. He said for a state to function effectively, it needs revenues in the form of taxes to run the affairs efficiently. He said people have also the responsibility to play their due share in uplift of society.
The Prime Minister also urged the Ulema to guide the government in transforming the country on the basis of Islamic principles.
The Prime Minister expressed optimism Pakistan will become a great nation by following the principles of state of Madina.