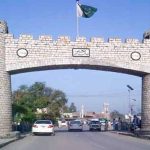 LAHORE: Opposition candidate Chaudhry Pervaiz Elahi and the government candidate Hamza Shehbaz would once again face off for the Punjab chief minister slot on Friday (today). But this time the tally is in favour of the PML-Q leader after the PTI won 15 seats in the recently-held Punjab by-elections.
"Every conspiracy to sabotage the Punjab CM election will be stopped," Pervaiz said after presiding over the party's parliamentary meeting on Thursday. "The government should abide by the orders of the Supreme Court otherwise the law will take its course."
The statement came as former president Asif Ali Zardari called on PML-Q chief Chaudhry Shujaat Hussain in a last ditch effort to seek his support for the election of the head of the country's most powerful province. The meeting reportedly lasted for almost four hours.
The numbers game
With the addition of 15 new lawmakers to the PTI roster following their victory in the Punjab by-elections, PTI now has 188 votes with PLMQ 10 MPAs in the house of 371 members house.
The majority, 186 MPAs, will choose a chief minister. The PML-N currently has 178 parliamentarians on its side after wining added only four seats in by elections of Punjab. This total includes two PML-N MPAs, Faisal Niazi and Jalil Ahmad Sharqpuri, who have resigned and will not be casting their votes. While the speaker has accepted their resignations, the ECP is yet to notify them.