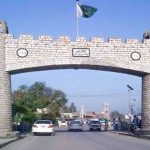 PESHAWAR: Students hailing from district Peshawar clinched all the top positions in Matric and Intermediate exams of the Board of Intermediate and Secondary Education (BISE) Peshawar by securing record high marks.
As per the results announced on Friday, Remsha Imran, a student of Peshawar Model Girls High School No2, Azaz Haleem of Peshawar Model Charsadda, and Omar Kifayat of New Islamia Public High School Charasada secured 1098 marks each out of a total of 1100 marks and stood first in the science group in the matric examination. Fourteen other male and female students got the second position by securing 1096 marks. Out of these 14, 12 students are from Peshawar Model School. Around 20 students clinched the third position in which 13 are from Peshawar Model School. They got 1094 marks out of 1100.
In FSC Pre-Medical group exams Tariq Adan topped the board with 1084 marks out of 1100. Suliman Jamshed of Capital Degree College secured second position with 1078 marks and Muhammad Shoaib of Islamia College got third position with 1076 marks. In FSC Pre-Engineering group Liaba Gulalai got 1074 marks and stood first, Shahzad Bangash of Capital Degree College stood second with 1074 marks followed by Syed Hassan Ali of the same college who got 1072 marks. In the Arts group Islamia College's Hassan Muhammad secured 1076 marks and got first position in the board. Jawaria of College of Home Economics got 1052 marks and Hifsa Shoaib got 1052 marks. Sana Gul of Government Girls Comprehensive Higher Secondary School Peshawar stood third in the board with 1050 marks.
Government has announced a cash prize of Rs50,000 for the first position holder, Rs45,000 for the second and Rs40,000 for the third position holders along with shields.
It is worth mentioning here that 84,830 students appeared in the matric exam. In which 82,539 were successful. The success ratio is 91.3 percent.
Around 60,459 students appeared in the intermediate exams out of whom 57,886 were successful.