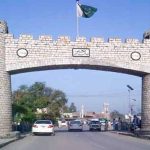 PESHAWAR: The Peshawar High Court (PHC) on Tuesday directed the Pakistan Bureau of Statistics to include the Kalash religion on the national census form prior to the second phase of the exercise starting April 25.
A two-judge bench of the PHC announced the order while hearing a writ petition filed by members of the Kalash community. The government was represented in court by the deputy attorney general.
Sabir Awan, the petitioner's lawyer, informed the court that the Kalash people subscribe to one of the oldest known religions of the region, and that their members continue to live in three remote villages in district Chitral.
Awan cautioned that exclusion of the religion from the census form would be an injustice to the community and a violation of law, which guarantees equal rights to all its citizens. He pointed out that almost all major religions were included in the form except Kalash.
After hearing arguments from both sides, the court directed the government to include the Kalash religion on the census form before April 25.