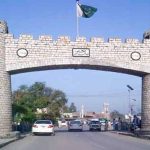 PESHAWAR: The Peshawar High Court (PHC) on Thursday ordered the Khyber Pakhtunkhwa police to arrest the prime suspect involved in the stripping and parading a 16-year-old girl in Dera Ismail Khan within three weeks.
A two-member bench, comprising PHC Chief Justice Yahya Afridi and Justice Qalandar Ali Khan, heard the case on Thursday.
Appearing before the court, DIG Headquarters Sher Alam Khan submitted an investigation report and informed the court that eight suspects in the case have been arrested so far.
The chief justice expressed anger at the police's inability to arrest the prime suspect.
Addressing the DIG, the CJ remarked: "Why hasn't the primary suspect been arrested yet? What problems are you facing in the arrest?"
The chief justice observed: "If you want help from someone, let the court know. The court will help you."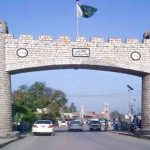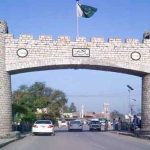 The bench then questioned the DIG: "When will the prime suspect be arrested?"
Responding to this, DIG Khan said: "Efforts are under way to arrest the prime suspect, Sajawal."
The court then directed the DIG to arrest Sajawal in three weeks.
The chief justice also questioned the DIG pertaining to the video of the incident.
The survivor of the attack had alleged that perpetrators had shot a video of the assault.
"What happened to the video, did you get the copy or not," the chief justice asked. To this, the DIG said: "We have gotten the report of seven mobile sets but have yet to find the video."
The court ordered the DIG to present a complete report of the incident by the next hearing.
The incident occurred on October 27, when the girl was returning home after fetching water. She said some men surrounded her then tore off her clothes. They then made her walk in the area for nearly an hour, she added.
No one in the area came to rescue her as, according to the witnesses, they were scared.
Locals said the survivor was punished for her brother Sajjad, who was in a relationship with a girl from the village.
The girl was 'avenged' despite a panchayat (village council) settling the matter. The panchayat had fined Sajjad's family with Rs0.25 million to resolve the matter, even the tehsil nazim was part of the decision-making then.