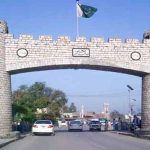 ISLAMABAD: Officials of the Aircraft Accident and Investigation Board on Sunday visited Jinnah International Airport and examined the runway in connection with an ongoing inquiry into Pakistan International Airlines (PIA) plane crash in Karachi.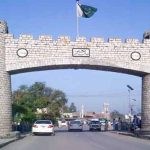 The team carefully analysed the footage taken from the airport's cameras and found that the pilot of PIA flight number PK-8303 tried to touch the runway but landing gear was not out. Scratch marks visible on the runway clearly show that right engine touched the runway first and then left engine touched down.
The officials told that rubbing marks of the plane engine were observed on the runway whereas patches were also damaged at four spots on the landing field.
Reportedly, Airbus 320 took off again and tried to go around but it crashed in residential area in the 13th minute of second landing attempt.
In the audio shared by control tower, the pilot can be heard saying that they have lost both engines.
On May 22, at least 97 were killed and dozens others wounded after a PIA plane crashed with nearly 100 people on board in Karachi, according to Spokesperson for the Sindh Health Department.
PIA plane was close to landing when it came down among houses, sparking an explosion and killing several people on the ground.
The flight PK-8303 took off from Lahore Allama Iqbal International Airport and crashed in Model Colony area in Malir, approximately 4 kilometers away from the airport.
The crash occurred just days after the country began allowing commercial flights to resume after planes were grounded during a lockdown over the coronavirus pandemic.