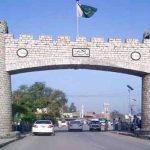 ISLAMABAD: Secretary Civil Aviation Authority Irfan Elahi has revealed that the flight position at the time of crash was 33 nautical miles of Islamabad, the same position when the plane lost its communication with radar.
Irfan Elahi said that the investigation team will analyze the data recorder after which it will be evident as to what was the causation of the plane crash.
According to details, PIA flight PK-661 set off for Islamabad at 3.40 pm in it in it and crashed at 4.40 pm near Havelian.
It has been reported that the pilot during his last conversation with the control room revealed about the engine problems in the plane.
Meanwhile, an investigation team lead by the Air Commodore Munir Butt has been formed to probe into the plane crash.