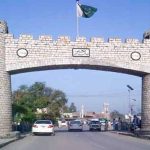 ISLAMABAD: Pakistan International Airlines (PIA) on Tuesday asked the relatives of victims of tragic plane crash to email any details of dental treatment, dental X-rays, colour of clothes or jewellery the deceased were wearing to assist the doctors working on the identification of remaining dead bodies.
The process of forensic odontology is underway beside DNA testing which can help in early identification, a statement by the PIA said.
On the other hands, Junaid Jamshed' family has refused to take his body on the basis of his facial X-ray, saying that they will wait for the DNA tests.
According to medics, 13 bodies have been identified so far.
It is reminded here that PIA flight PK-661 crashed in Abbottabad on Sept 5, leaving all 47 passengers and crew members dead.