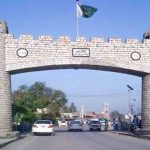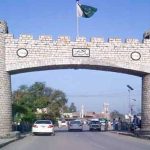 SWABI: Unknown militants on Monday shot dead former district president of Pakhtunkhwa Mili Awami Party (PkMAP) Farooq Khan in Zaida village of Swabi.
According to officer Tahir Khan of Zaida village police station, the attackers shot Farooq Khan thrice with a pistol as he sat with his friends outside his house at 9am on Monday, October 1.
The attackers fled. His friends were unhurt. Tahir Khan said that Farooq Khan died instantly. It does not appear to be a case of militancy, he said.
Khan was the former president and former general secretary of PkMAP and was currently a worker with the party. No FIR had been registered by the time this report was filed.