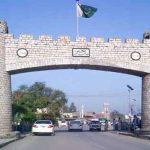 ISLAMABAD: In its first 100 days of governance, Pakistan Tehreek-e-Insaf (PTI) government took another step for the well-being of its people as Prime Minister Imran Khan accorded an approval to a 5-year plan of eliminating polio from Pakistan.
On Sunday, Premier Khan, while approving the 5-year plan, directed concerned authorities to implement all measure to battle the menace of polio virus. "The restrictions imposed on Pakistan, due to polio, are distressing. I want to see a polio free Pakistan soon," PM Imran stated.
Further, the Prime Minister has announced to introduce cleanliness campaign countrywide after his austerity and plantation drives.
The cleanliness movement, which has been named as "Clean and Green Pakistan", will be formally launched on Monday (tomorrow) by PM Imran.
Adviser to PM on climate change Malik Amin Aslam Khan said that the government will launch an aggressive campaign on all forms of media for educating people and motivating them for participation in the upcoming 'Clean and Green Pakistan' campaign.
"We will appoint at least six national cleanliness ambassadors, one from each province, Azad Jammu Kashmir and Gilgit-Baltistan and will try to engage religious leaders, celebrities from sports, arts and any other fields to give impetus to Clean for Pakistan movement, after launch by PM Imran Khan," the PM's adviser said.
"We will request all Pakistanis, private sector, NGOs, religious seminaries, trade associations, workers associations and people from all walks of life to contribute by participating in this noble cause to ensure personal hygiene and to develop a better image as a healthy nation," the PM's adviser asked all the countrymen.