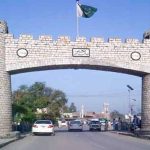 ISLAMABAD: Prime Minister (PM) Imran Khan on Sunday has approved action plan against beneficiaries named in sugar inquiry report.
While chairing the meeting, the premier has decided to follow recommendations prepared by the inquiry commission.
Chief Minister of Punjab Sardar Usman and other ministers were also present in the session.
Earlier on May 22, Special Assistant to the Prime Minister on Accountability and Interior Ministry and chief of the Assets Recovery Unit (ARU) Shahzad Akbar said that it is a historic day for the country as no previous government had the courage to form such a commission.
Addressing a press conference highlighting contents of Sugar Inquiry Commission report, he said that neither have investigations been conducted over such matters in the past, nor has any government had the courage to make the investigations public.
He said sugar inquiry commission was established to ascertain the reasons of increase in sugar prices in the last few years.
He said an inquiry committee headed by DG FIA Wajid Zia was established by the Prime Minister which recommended for forensic audit of this matter. Mirza Shahzad Akbar said the commission gave its detailed report to special cabinet meeting.
Shahzad Akbar went on to say that the sugar inquiry commission was set up because there has been a cycle of sugar price increases from December 2018 to August 2019, where prices were hiked up to 33%, which, in rupee terms, translates to Rs17 per kilogram.
He said the report explicitly says that sugar mill owners pay an amount to sugarcane growers even lower than the support price. In addition, all sugar mills make cuts in the weight of sugarcane of 15 to 30 percent.
Shahzad Akbar said the Commission also found irregularities in the form of giving advance payments to farmers in the form of cash or commodity, which is akin to unregulated banking.