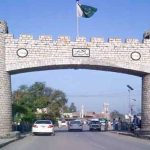 ISLAMABAD: Prime Minister Imran Khan and Crown Prince Mohammed bin Salman have affirmed their commitment to fortify the 'upward trajectory' in Pakistan – Saudi Arabia bilateral relations, said the Ministery of Foreign Affairs (MoFA) in a statement issued on Saturday.
The prime minister met the crown prince in Jeddah and held wide-ranging talks on bilateral, regional and international issues. "The talks were marked by exceptional cordiality and a commitment to fortify the upward trajectory in the bilateral relationship." The two sides also agreed upon further deepening cooperation in all fields.
"The two leaders reaffirmed the strong and historic bonds between the two countries rooted firmly in shared beliefs, common values, mutual trust and longstanding tradition of mutual support," the press release added.
The prime minister reiterated Pakistan's abiding support for the sovereignty and territorial integrity of the kingdom and expressed special reverence accorded to the Land of the Two Holy Mosques by the people of Pakistan.