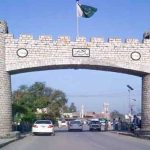 ISLAMABAD: Prime Minister (PM) Imran Khan on Tuesday has announced to take further action regarding the sugar and wheat crisis in the country after the report of the commission that will be issued on April 25.
While chairing the meeting of Federal Cabinet, the premier assured to launch an inquiry against the people responsible for the crisis as per law.
He also took members of the cabinet into confidence over recent reshuffle. The inquiry report was released on my directives, he told.
PM Imran further said that he has fulfilled his promise of making the report public.
Meanwhile, the participants also discussed the ongoing political situation in the country and deliberated on the recommendations for improvement in the system.
In the fallout of the Sugar crisis investigation report, the Federal cabinet had gone through a major shakeup.
Federal Minister of National Food Security and Research Khusro Bakhtiar resigned from his Ministry and Secretary Food Security Hashim Popalzai was removed from his post.
Samiullah Chaudhry also resigned as the provincial food Minister after meeting Punjab Chief Minister Sardar Usman Buzdar.
Shehzad Arbab, Advisor to PM on Establishment was removed from his position. Khalid Maqbool Siddiqui's resignation was also approved and MQM's Amin ul Haq replaced him as IT Minister.
Fakhar Imam was made the Federal Minister of Food security and Babar Awan was appointed as Minister for Parliamentary Affairs. Azam Sawati was made Minster of Narcotics Control.
Hammad Azhar was made Minister for Industry & Production and Abdul Razzaq Dawood was relieved of his duties as Advisor Industry & Production as well as Chairman Sugar advisory board.