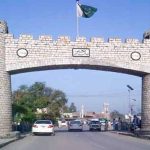 ISLAMABAD: Prime Minister Shehbaz Sharif has called an all parties conference (APC) on February 7, in which the current economic and security challenges of the country would be addressed. The prime minister has also invited former premier Imran Khan to the APC. However, Imran Khan has declined the invitation.
In a statement, the federal information minister Marriyum Aurangzeb said that the prime minister wanted to bring the heads of all political parties on the table so that they can join heads and figure out the ways to address the important national challenges.
The Federal Minister Ayaz Sadiq has contacted top PTI leaders — including former National Assembly speaker Asad Qaiser and ex-defence minister Pervez Khattak — and asked them to participate in the upcoming moot. He also extended the invitation to Imran Khan.
However, the PTI Secretary General Asad Umar Friday announced that that Imran Khan would skip the all-parties conference (APC).
While speaking to the press outside Lahore High Court,  he said: "How can we sit with them [PDM-led government] while cases are being registered against us?" "The Constitution is being violated by registering cases of treason against the opponents and all the government resources are devoted to arrests and detentions," he told the media.
The PTI leader said that the governors were not ready to announce the dates for the elections, adding that 220 million people of Pakistan would not allow anyone to seize their rights.