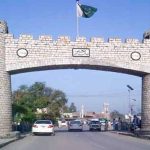 ISLAMABAD: Prime Minister Imran Khan has summoned the first meeting of the National Coordination Committee on Housing, Construction, and Development to meet today (Friday).
The meeting will be held at the Prime Minister office. Prime Minister Imran Khan will preside over the meeting.
According to sources, officials from the ministries of planning, finance, energy, petroleum and law and justice will participate in the meeting. Deputy Governor State Bank of Pakistan and chief secretaries of four provinces, Azad Kashmir and Gilgit-Baltistan will also attend the meeting.
Sources also informed that the committee will review the progress of ongoing housing projects across the country and will present its proposals to remove the obstacles in the path of the projects. The committee will act as a focal point between the ministries and the provinces.