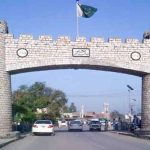 ISLAMABAD: Prime Minister Imran Khan Sunday constituted a committee for holding in-depth discussions and formulating a proposed structure of the local government bodies within one week.
The recommendations of the committee would be scrutinised and presented before the assemblies of the respective provinces for their consideration. The prime minister directed that the process of finalising recommendations for initiating legislation process should be completed within one month.
The decision was taken during a meeting on local government (LG) system at the Prime Minister's Office. Imran in his remarks said the transfer of power at the grassroots level and empowering people in a real sense was the main plank of PTI's reform agenda.
He said the past practice of centralisation of power into few hands and at times, into one individual, had not only deprived the people of any meaningful say in the government's affairs but had also stripped the people of their right to have adequate resources for their development.
Detailed presentations were made and threadbare discussions followed during the meeting on the local government system which was introduced in Khyber Pakhtunkhwa by the PTI government for empowering people at the grassroots level and the proposed system to be replicated in other provinces.