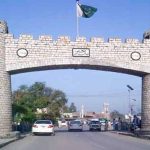 ISLAMABAD: Prime Minister Nawaz Sharif (PM) has summoned Cabinet meeting on Wednesday to discuss key matters including appointment of new Chief of Army Staff (COAS).
Sources told that the premier would talk over new Army Chief's appointment with important ministers.
On the other hand, issues related to Indian terrorism at Line of Control (LoC) and repatriation of Afghan immigrants would also be taken under discussion.
Federal Cabinet would also approve visa policy for Afghan immigrants.
PM Nawaz will inspect progress in economical development while ongoing political and security situation of the country would also be evaluated.
The attendees would exchange views regarding participation of Pakistan in Heart of Asia Conference to be held in India.