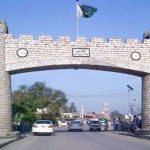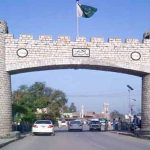 MURREE: Prime Minister Muhammad Nawaz Sharif on Friday directed to pace up the ongoing development projects in Murree with an aim to provide best facilities to the tourists at the hilly resort.
Chairing a meeting to review development projects in Murree here at the Governer House, the PM expressed satisfaction over the completion of six development projects.
The completed projects include upgradation of general bus stand, modernization of sanitation and waste management system, rehabilitation of roads, Bansra Gali Forest Park and water supply schemes.
The PM was informed that work on remaining four project, that include srestoration of GPO (General Post Office) to its original shape, Murree Arts Council Cinema, improvement in traffic management system and beautification and horticulture, was underway in line with the vision of Prime Minister Muhammad Nawaz Sharif.
Sharif directed that there should be no laxity in the upgradation or restoration of old grandeur of Murree. (APP)