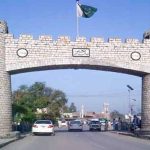 PESHAWAR: Khyber Pakhtunkhwa Minister for Information Shaukat Yousafzai has hailed the address of Prime Minister Imran Khan to the United Nations General Assembly.
Addressing a function in Peshawar on Saturday afternoon, he said the Prime Minister has highlighted the issue of Kashmir on world forum.
Shaukat Yousafzai said Prime Minister has exposed the real face of Indian atrocities on innocent Kashmiri Muslims in the occupied territory.
The Minister said Imran Khan has informed the world that Muslims are peace loving people and Islam has nothing with terrorism.