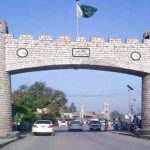 ISLAMABAD: Prime Minister Imran Khan has expressed grief and sorrow over the loss of precious lives in the aircraft crash in Rawalpindi.
The Prime Minister commiserated with the bereaved families and prayed for the recovery of those injured in the incident.
At least 18 people including two pilots and five military personnel were killed when a training aircraft of Pakistan Airforce (PAF) crashed in Rawalpindi.