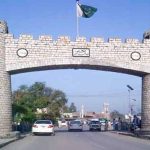 ISLAMABAD: Prime Minister Shahid Khaqan Abbasi has said that he is ready to host a grand political dialogue to discuss and evolve consensus on the ways and means to handle various challenges being faced by the country.
In an interview with a private news channel, he said such dialogue will be among all political parties and not a governmental dialogue.
The Prime Minister said democracy is a process and national economic agenda should be above politics and continue even after the change of any government.
To a question, he said there is a need to change the law of National Accountability Bureau through a grand political dialogue.
About the election of former Prime Minister Muhammad Nawaz Sharif as the President of PML-N, the Prime Minister said the party leaders and workers want Nawaz Sharif to continue as head of the party.
The Prime Minister dispelled the impression that Election Bill 2017 was passed in a haste saying that it was discussed in detail in the committees and sub-committees of the National Assembly and Senate.
About Pak-US relations, the Prime Minister said there is no need to do more by Pakistan.
Referring to his meeting with the US Vice President on the sidelines of UN General Assembly session, the Prime Minister said he presented Pakistan's point of view effectively before the US administration.
He said Pakistan is rendering huge sacrifices in the war against terrorism.
He said the United States has not even paid the whole amount of the Coalition Support Fund billed by Pakistan.
Regarding Afghanistan, Shahid Khaqan Abbasi said peace in Afghanistan cannot be achieved through war alone and a negotiated settlement is the only option to achieve peace in that country.