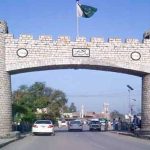 ISLAMABAD: A spokesman of the PM House Friday said Prime Minister Shahid Khaqan Abbasi had not yet received any intimation or notice from the Supreme Court of Pakistan to summon him.
Responding to media reports, the spokesman in a statement said Prime Minister Abbasi fully believed in the supremacy of law and had full respect for the supreme judiciary.
He said the prime minister would definitely present himself before the court on any issue, if summoned.
The prime minister had often reiterated that all institutions needed to work and exercise their powers, while remaining within their constitutional limits, he added.
Let it be known that on Thursday, Chief Justice of Pakistan while hearing a case regarding fake degrees of staff in aviation had summoned Prime Minister Shahid Khaqan Abbasi as CEO of his airline Air Blue.