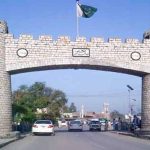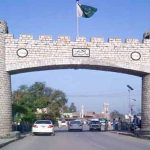 KARACHI:Prime Minister Nawaz Sharif has said the Government would consider the proposal to waive off duties on import of new plants and machinery.
He was addressing a function of Federation of Pakistan Chambers of Commerce and Industry (FPCCI) in Karachi this afternoon. He said the duties can be recovered when the plant becomes operational.
The Prime Minister announced that a Business Council would be formed to discuss problems and issues relating to industry and commerce. It would meet regularly under his chairmanship and hopefully become instrumental in boosting growth and exports.
Nawaz Sharif said the culture of strikes in Karachi should be discouraged as it affects the industry and commerce.
The Prime Minister said work is about to begin on Karachi-Hyderabad Motorway, which would later he extended to Sukkur, Multan, Lahore and Peshawar.
He said it is effort of the present Government to connect Pakistan with Central Asian States.
He said construction of Gwadar-Quetta-Chaman and Kandhar route would open the entire Balochistan to development.
The Prime Minister said massive investment of 46 billion dollars would be made by China under China-Pakistan Economic Corridor.
He said two power plants of 330 MW each are to be established at Thar which would use Thar coal.
He said the ultimate objective of the Government is to eliminate load-shedding and bring down prices of electricity.
Nawaz Sharif said the Government is also addressing issues of security in Karachi, Balochistan and overall in the country.