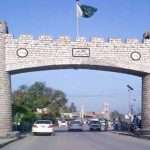 ISLAMABAD: Prime Minister Imran Khan on Sunday said Pakistani national Naeem Rashid, who was martyred in Friday's terrorist attack on two mosques in Christchurch, New Zealand, will be recognised for his courage with a national award.
The premier also announced to extend all support to the families of the nine Pakistanis martyred in the white supremacist terrorist attack.
"We stand ready to extend all our support to the families of Pakistani victims of the terrorist attack in Christchurch. Pakistan is proud of Mian Naeem Rashid who was martyred trying to tackle the white supremacist terrorist and his courage will be recognized with a national award," PM Imran tweeted.
Rashid, a resident of Jinnahabad in Abbottabad and a professor in New Zealand, was present at the Al Noor Mosque in Christchurch when a terrorist opened fire at the worshippers. He sacrificed his life trying to stop the shooter.
His son, 22-year-old Talha Naeem, a civil engineering graduate, was among those who lost their lives in the shooting.
Rashid, who was injured in his bid to overpower the attacker, passed away on Saturday after succumbing to his injuries.
A total of nine Pakistanis were martyred in Friday's attack.
Earlier, Prime Minister Imran had condemned the terrorist attack on the two mosques in Christchurch and said that terrorism does not have a religion.
"Shocked and strongly condemn the Christchurch, New Zealand, terrorist attack on mosques. This reaffirms what we have always maintained: that terrorism does not have a religion. Prayers go to the victims and their families," he had tweeted.
"I blame these increasing terror attacks on the current Islamophobia post-9/11 where Islam and 1.3 billion Muslims have collectively been blamed for any act of terror by a Muslim. This has been done deliberately to also demonize legitimate Muslim political struggles," PM Imran had added.