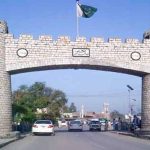 ISLAMABAD: Prime Minister Imran Khan has interviewed 30 lawmakers who are being considered for inclusion in Punjab's cabinet.
Prime Minister Khan has chaired a meeting of PTI's MPAs along with Chief Minister Buzdar and shortlisted potential candidates who are likely to be handed various portfolios.
PTI leaders Aleem Khan and Mian Mahmood-ur Rasheed are expected to be made senior ministers. Dr Yasmeen Rashid, Aslam Iqbal, Fayyaz Al Hassan Chauhan and others are also under consideration for ministries.
Rasheed, who was the leader of the opposition in Shehbaz Sharif government is likely to be handed the housing and communication ministry. Aleem Khan, who was a top contender for the CM slot, is being considered for the Ministry of Local Government.
Dr Yasmin Rashid will get the health ministry. A final announcement in this regard will be made on Monday.
In a meeting yesterday, Khan and Buzdar agreed to form a small provincial cabinet and in the first phase, 15 members would be assigned portfolios.
Hashim Khan was being considered for the post of education minister, Hasnain Dreshak for provincial finance minister, Aslam Iqbal as provincial information minister and Raja Basharat as provincial minister for parliamentary affairs.