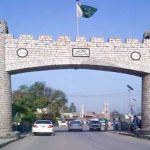 ISLAMABAD: Prime Minister Imran Khan has convened a meeting of the federal cabinet on Tuesday (tomorrow) to discuss various matters.
According to the details, the meeting would discuss a nine-point agenda, including matters related to establishment of commission for the children's rights, amending the rules of business act 1973 and a summary for appointment of MD PASCO.
The meeting would also discuss amendment in rules of business related to federal secretariat and appointment of chairperson of national commission for human rights.