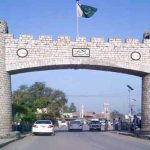 ISLAMABAD: In an important development, Prime Minister Imran Khan has decided to appoint Science and Technology Minister Fawad Chaudhry as his spokesperson.
Media reports stated that the federal minister will serve as the prime minister's spokesperson in addition to managing his science and technology portfolio.
Nadeem Afzal Chan, the current spokesperson who is also the prime minister's special assistant on parliamentary coordination, wants to step down citing his inability to carry on holding the post.
The prime minister requested Chaudhry, a media affairs expert, to replace Chan.
The PM's Office will issue a formal notification in a few days.
The reports further stated that Babar Awan is likely to be appointed a key adviser to the prime minister in the forthcoming changes in the federal cabinet.
Besides, Special Assistant to the PM on Media Iftikhar Durrani has also been displaying a lack of interest in his role. He was sent to the tribal districts for election campaigning but was sidelined soon after the polls.