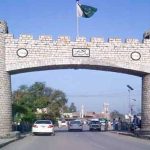 ISLAMABAD: Prime Minister Imran Khan departed for Dubai on Sunday to attend the seventh edition of World Government Summit.
Accompanied by Foreign Minister Shah Mehmood Qureshi, Finance Minister Asad Umar, Minister for Maritime Affairs Syed Ali Haider Zaidi and Adviser to the PM on Commerce Abdul Razak Dawood, the premier is visiting Dubai on the invitation of Sheikh Mohammad Bin Rashid Al-Maktoum, Vice-President and Prime Minister of the UAE and Ruler of Dubai.
The premier will address the summit which is an annual gathering of heads of states/government, policymakers, business leaders and experts will provide an occasion to discuss current and future opportunities to improve governance through reform, innovation and technology.
PM Imran's participation will underscore Pakistan's strong interest in the knowledge economy, artificial intelligence, green development and the importance of innovation for growth.
In his keynote address at the summit, the prime minister will highlight his vision for a strong and prosperous Pakistan. He will encourage investment in different sectors of Pakistan economy.
Among other key speakers at the summit will be renowned tech leader Dr Umar Saif, who spearheaded Punjab's technological advancement as well as the recent growth of the IT industry in Pakistan, and Burhan Rasool, who is a member of PM's Task Force on Austerity and Restructuring Government.
Hollywood actor Harrison Ford, Lebanese Prime Minister Saad Hariri, International Monetary Fund (IMF) chief Christine Lagarde, Nobel Laureate Paul Krugman, Indian billionaire Ratan Tata, President Asian Infrastructure Investment Bank (AIIB) Liqun Jin will also address different sessions at the summit.
The premier will also hold talks with IMF chief on the sidelines for talks on issues which have held up bailout negotiations. He will also meet the UAE leadership during the visit.