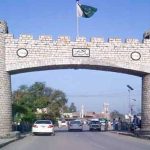 ISLAMABAD: Prime Minister Imran Khan on Saturday given special directions to provide relief to small businesses in the upcoming budget for fiscal year 2020-21.
According to the Federal Board of Revenue (FBR) sources, relaxation in taxes and duties will be provided to industry, agriculture and agricultural equipments, small businesses, imported raw material and machinery while additional custom duty can be reduced by three percent.
It has been decided to increase non-tax income to overcome deficit which is likely to generate revenue of Rs 1,100 billion. Sources have also claimed that most strict austerity campaign will be introduced in the budget as it is being considered to ban luxury spending of ministries and departments including purchase of new cars and air conditioners.