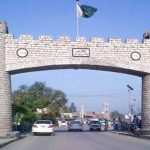 ISLAMABAD: Prime Minister Imran Khan has expressed the determination to provide justice to all citizens of the country without any discrimination.
Presiding over a meeting in Islamabad on Monday, he regretted that only poor people are punished in our system while the crimes and misdoings of the influential lot are overlooked. He said the PTI government will change this tradition and pattern of governance.
The Prime Minister said no land mafia will be tolerated and an operation will be launched against all those who are involved in illegal land grabbing of the poor people.
The meeting was called to brief the Prime Minister on the overall law and order situation in the federal capital and the ongoing operation against the land mafia.
Among others, the meeting was attended by Minister of state for Interior Sheryar Khan Afridi, Prime Minister Assistant Ali Nawaz Awan, MNA Raja Khurram Nawaz, Secretary Interior Major (Retd) Azam Suleman, Chief Commissioner and IG Police Islamabad.
The Secretary Interior briefed the Prime Minister over the law and order situation in Islamabad besides operation against the land grabbers and other matters.
The Prime Minister directed Sheryar Afridi, Ali Nawaz Awan and Raja Khurram Nawaz to prepare a special package for Islamabad.
The meeting decided to constitute a coordination committee headed by Secretary Interior to make more effective the ongoing campaign against land mafia and the drug dealers who are targeting students in educational institutions.
The meeting sought recommendations from IG Islamabad to improve the performance of Islamabad Territory Police to make it an effective force.
Prime Minister Imran Khan assured that all out support will be provided to the Islamabad administration, capital territory police and other concerned institutions to make the federal capital a model city where law could be enforced without any discrimination to ensure supremacy of constitution and the rule of law.
The Prime Minister categorically stated that he would never tolerate any land mafia in Islamabad.