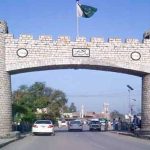 ISLAMABAD: Prime Minister Imran Khan on Tuesday terming Pakistan and China as "good neighbours, friends, partners and brothers" said China's time-tested friendship had always resonated deeply with the people of Pakistan.
In his message of felicitation to Chinese Premier Li Keqiang on the auspicious occasion of the national day of his country, Prime Minister Imran Khan said China had a special place in the hearts of Pakistani people.
"As we embark on the journey to mould Pakistan's development in keeping with the ideals of our foundation, I look forward to working closely with you to further strengthen our All-Weather Strategic Cooperative Partnership and realizing the potential of China-Pakistan Economic Corridor," Imran Khan said.
Prime Minister Imran Khan said China's remarkable progress over the past decades was an inspiration for developing countries including Pakistan and said the miracle of lifting hundreds of millions of people out of poverty was an achievement that envied the world.
"The Government and People of Pakistan will continue to stand with our Chinese friends in their endeavour to realize national rejuvenation," he said.
Imran Khan wished Premier Li Keqiang health, happiness and success, and said he looked forward to meet him in near future.