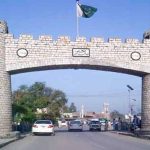 ISLAMABAD: Prime Minister Imran Khan inaugurated on Tuesday Railway live-tracking service and Thal Express train service.
While addressing the inaugural ceremony, the prime minister said that a common man commutes daily through railway.
"I have asked all ministers to bring down expenditure," said the prime minister.
He said his government would continue waging a crusade against corruption. The PM asked Federal Minister for Railways Sheikh Rasheed to send corruption cases to the National Accountability Bureau.
Khan stated that gas companies were at the brink of closure had the government not raised gas prices.
"We've witnessed wastage of money [at government level], hence we first need to curtail our own expenses," he underlined.
The prime minister said even the banks refused to grant loans to gas sector. "Annual gas theft of around Rs 50 billion has been detected, which is alarming," informed Khan.
He said he had curtailed expenses of the Prime Minister House by 30 percent. An auditor has also been employed at the PM House tasked with suggesting measures to further reduce expenditure, he added.
In the last 10 years, people had no fear of law. "NRO 1 and NRO 2 had eradicated fears of being caught for corruption", said the PM.
Talking about increase in Hajj expenses, PM Khan said his government would have offered free Hajj facility had there been no huge pending loans.
"We want cooperation from China in every sector under the China-Pakistan Economic Corridor", he added. He was of the view that commuting by trains was least expensive everywhere in the world. "And we are also taking measures to making life easy for the poor."
Khan said under Railways Main Line-1 (ML1) project, people would be able to travel from Peshawar to Karachi in eight hours. The life of a common man should be easy in Naya Pakistan, he stated.