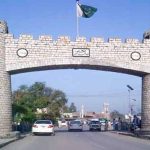 ISLAMABAD: Prime Minister Imran Khan on Thursday has telephoned New Zealand counterpart Jacinda Ardern and condemned terrorist attack at Christchurch mosques that killed 50 Muslims.
According to details, the premier has lauded Ardern's efforts to handle the situation by taking timely steps and expressing solidarity with the victims.
He said that NZ PM's condolences to the Muslim families who lost their loved ones in the shootings has created her special place in hearts of people across the world.
Pakistan also mourns loss of precious lives in the incidents, he added.
Imran Khan further urged international community to play role in eliminating terrorism in the world and invited her to visit Pakistan.
Meanwhile, PM Arden said that New Zealand was in shock and informed Imran Khan of immediate actions taken after the attack including the banning of all military style semi and automatic guns and assault riffles.
She also acknowledged the sacrifices of Pakistanis in the attack, particularly the bravery and valour of Mr. Naeem Rasheed, adding that New Zealand while valuing the contribution of the Muslim community assured them freedom and protections.
NZ PM tackles tragedy with empathy, and resolve
Ardern was in Christchurch, wearing a headscarf in a poignant show of solidarity with victims families.
The next day, in the capital Wellington, she put on the headscarf again and was seen in emotional embraces with members of the shellshocked Muslim community.
The heartfelt expressions of solidarity and shared pain embodied the sense of vulnerability many Kiwis now feel, and offered a powerful rebuttal of the politics of hate.
"She never had to deal with something so horrific," said Vicki Spencer, of the University of Otago s politics department, "nor has any other New Zealand Prime Minister."
But she quickly moved beyond the role of consoler-in-chief to confront the challenges posed by an Australian white supremacist who, unbeknownst to any security agency, was able to come to her country, legally purchase weapons of war, and devastate the nation.
Following the attacks, New Zealand Prime Minister Jacinda Ardern announced an immediate ban on the sale of assault rifles and semi-automatics Thursday in a muscular response to the Christchurch terror attack that killed 50 people.
"Today I am announcing that New Zealand will ban all military-style semi-automatic weapons. We will also ban all assault rifles," Ardern said, while announcing interim measures that will stop a rush of purchases before legislation is enacted.
"The effect of this will mean that no one will be able to buy these weapons without a permit to procure from the police. I can assure people that there is no point in applying for such a permit," she said.
On March 15, a gunman opened fire inside the Masjid al Noor mosque during afternoon prayers, causing multiple fatalities.
New Zealand Prime Minister Jacinda Ardern said the deadly mosque shootings in Christchurch had plunged the country into one of its "darkest days".
"Clearly, what has happened here is an extraordinary and unprecedented act of violence," Ardern said in an address to a shocked nation.
"Many of those who will have been directly affected by this shooting may be migrants to New Zealand, they may even be refugees here," Ardern said.
"They have chosen to make New Zealand their home, and it is their home. They are us. The person who has perpetuated this violence against us is not." "They should have been in a safe environment," she said.