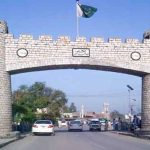 ISLAMABAD: Prime Minister Imran Khan has called for better coordination amongst the center and the provinces to formulate strategies aimed at addressing the problems of the people.
The Prime Minister was chairing a high level meeting in Islamabad on Monday also attended by Punjab Chief Minister Usman Buzdar, Governor Khyber Pakhunkhwa Shah Farman, Chief Minister KP Mehmood Khan and the provincial ministers.
He said the government is completing its six months in office and as it has entered the next phase of rule, enhanced coordination amongst the provinces and federal government is need of the hour.
The Prime Minister also stressed for projecting the steps taken so far by the PTI government for the well being of the masses and the country.
Imran Khan said we assumed power in difficult times.
He said we are cognizant of the problems faced by the people due to devaluation of currency.
He said the government is making consistent efforts to improve the economic situation of the country.
Minister for Planning and Development Makhdoom Khusro Bakhtiar briefed the participants about priorities of the future.