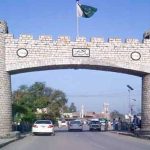 RIYADH: Prime Minister Imran Khan has called for resolving the Middle East disputes and differences through diplomatic means.
He said this during a meeting with Saudi Crown Prince Mohammed Bin Salman in Riyadh, where he arrived from Madina al Munawwara after paying respects at Roza-e-Rasool (Peace Be Upon Him).
Prime Minister said Pakistan would continue to facilitate all efforts in that direction with a view to precluding conflict, defusing tensions and preserving peace for the benefit of the region and the world.
He emphasized the strategic importance of Pakistan-Saudi relationship and termed it a pivotal partnership for peace, progress and prosperity.
He extended warm felicitations on the Kingdom of Saudi Arabia's assumption of G20 presidency. He said it was a reflection of Kingdom's leadership role and stature in the international community and Pakistan wished Saudi Arabia a highly successful G20 presidency.
Both the leaders expressed satisfaction over the ongoing bilateral cooperation between the two countries.
The Prime Minister apprised the crown prince of the latest situation in the Indian Occupied Jammu & Kashmir, marked by continuous lockdown and other restrictions since August 5, 2019. It was accompanied by India's belligerent rhetoric and actions on the Line of Control.
He also thanked Saudi Arabia for its traditional support to the Kashmir cause, including its active role in the OIC Contact Group on Jammu & Kashmir. The two sides discussed ways of further advancing the Kashmir cause through the OIC and other means.
The two leaders expressed satisfaction at the ongoing bilateral cooperation between the two countries and hoped to further advance this process during the second meeting of the Saudi-Pakistan Supreme Coordination Council expected to take place early next year.
Saudi Crown Prince offered all possible support in the development of tourism sector in Pakistan. In this connection, a Saudi team would undertake a visit to Pakistan soon.
Later, Prime Minister left Riyadh for Islamabad after completing his day long visit.
As special gesture, Crown Prince of Saudi Arabia Mohammad bin Salman Al Saud accompanied the Prime Minister to Riyadh International Airport to see him off after holding bilateral meeting with him.