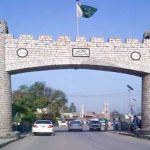 ISLAMABAD: Prime Minister Imran Khan will preside over a meeting of the federal cabinet in Islamabad here on Thursday.
A six-point agenda is expected to be discussed during the meeting which also included the abolition of the Ministry of Capital Administration and Development Division (CADD). The session will also discuss abolition of the Ministry of SAFRON.
The cabinet will approve the transfer of health affairs services to Ministry of Health from Islamabad administration.
Federal cabinet will give approval of appointment of Sharif Haroon as Chairman Investment Board. The cabinet will also approve amendment in Navy Act, 1961 and Income Tax Amendment Ordinance.
The federal cabinet will also review draft of amendment in Finance Bill during today's meeting.