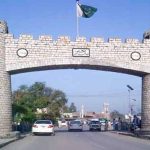 ISLAMABAD: Prime Minister Imran Khan on Friday held an important meeting with a delegation of Ulema and discussed Jamiat Ulema-e-Islam-Fazl (JUI-F) Azadi March and madrassa reforms.
The Prime Minister relies on the Ulema on madrassa reforms.
According to the details, senior leaders of PTI, Pervez Khattak, Firdous Ashiq Awan, Naeem-ul-Haq and Ijaz Chaudhry also attended the meeting.
Imran Khan took the scholars to confidence in the reforms, and consulted with the scholars regarding Maulana Fazlur Rehman's Azadi March, sources said.
Earlier, addressing the awards ceremony in Islamabad for students of religious seminaries, Prime Minister Imran Khan had said that Islam clears that without education, society could not progress, all the top scientists for 700 years were Muslims.
PM Imran further said that the British took control of the funds given to the madrassas, the British thoughtfully terminated the education system of the Muslims, the system ended, the Muslims went down, and injustice is on the one hand, English and Urdu medium. On the third number is the madrassas.