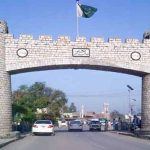 ISLAMABAD: Prime Minister Imran Khan has left for Malaysia on a two-day official visit today (Tuesday).
Imran Khan will hold a bilateral meeting with Malaysian Prime Minister Mahathir Mohamad to review existing relations and cooperation as well as identify new areas for future collaboration between the two countries.
The visit underlines the significance and importance Pakistan attaches to its relationship with Malaysia. It will also be an opportunity for both leaders to exchange views on a range of global and regional issues of common concern.
Pakistan and Malaysia enjoy substantial and long standing bilateral relations in the field of education, tourism, defence cooperation and technical assistance.