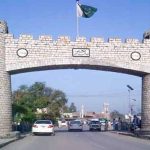 RIYADH: Prime Minister Imran Khan held a meeting with Saudi King Salman bin Abdulaziz in Saudi Arabia this afternoon.
Matters pertaining to mutual interest, bilateral relations, trade, investment and economic ties came under discussion during the meeting.
Foreign Minister Shah Mehmood Qureshi, Finance Minister Asad Umar, Information Minister Chaudhry Fawad Hussain, Advisor on Commerce Abdul Razzaq Daud and Pakistan's Ambassador to Saudi Arabia Hasham bin Saddique were also present in the meeting.
Earlier on arrival in the palace of Saudi King, the Prime Minister was presented guard of honour.
On the occasion, tunes of national anthems of the two countries were played.
The prime minister is also expected to meet the Crown Prince, Mohammed bin Salman. During his meeting with the royals, the prime minister will discuss matters of regional and bilateral interest.
On his arrival in Jeddah, PM Khan was presented a guard of honour. The Saudi King will also host a state banquet for the prime minister at the Royal Court.
This is Khan's first foreign tour as prime minister. Talking to Al Arabiya, he said that "anyone who comes to power in Pakistan will visit Saudi Arabia first" as the two countries share a "strong people to people relationship".
"Saudi Arabia has in the past helped Pakistan when Pakistan has been in need," said the prime minister.
Finance Minister Asad Umar — who is accompanying PM Khan — also met his Saudi counterpart Mohammed bin Abdullah Al-Jadaan and they discussed "aspects of financial and economic cooperation".
Information Minister Fawad Hussain Chaudhry — also part of the premier's delegation — also met the Saudi Minister of Media Awwad bin Saleh Al-Awwad earlier today. The two discussed ways to expand media cooperation between the two states.
Later today, the prime minister and his delegation will travel to the UAE where they will be received by Abu Dhabi Crown Prince Mohammed bin Zayed Al Nahyan. The two will discuss issues of mutual interest.
The premier, accompanied by Foreign Minister Shah Mehmood Qureshi and the prime minister's adviser on commerce, Abdul Razak Dawood as well as Umer and Chaudhry, landed in Madinah on Tuesday. He was received at the airport by the governor of Medina, Shahzada Faisal Bin Salman, and Pakistan's Ambassador to Saudi Arabia Khan Hasham Bin Siddique.
On his arrival in Makkah last night, PM Khan and his delegation performed Umrah. The doors of the Holy Kaaba were opened for the prime minister, where he offered prayers.