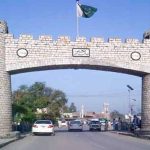 Prime Minister Imran Khan secured 178 votes on Saturday to win the vote of confidence from the National Assembly. The special session was called in a show of strength by the premier himself after his party lost a crucial seat in the Senate elections. The premier needed 172 votes to win the confidence vote. Announcing the result, the speaker said that eight years ago, Prime Minister Imran had been elected to the post with 176 votes. "Today, he has secured 178 votes," he said.
Before the session began, Punjab CM Buzdar, Balochistan CM Jam Kamal, Senate Chairperson Sadiq Sanjrani and other officials met in NA Speaker Asad Qaiser's chamber, where they discussed the vote of confidence. According to the participants of the meeting, the prime minister has "set a unique trend".
The session started at 12:15pm with recitation from the Holy Quran and a naat without the opposition in attendance. Later, the national anthem was played in the House at which all lawmakers stood up in respect.
Following this, Foreign Minister Shah Mahmood Qureshi tabled the resolution on which voting was held.