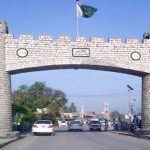 ISLAMABAD: The newly-elected Prime Minister of Pakistan, Imran Khan will address the nation at 8:00 pm today.
In his speech, the PM will announce future strategy and priorities of his government.
Earlier on Saturday, Pakistan Tehreek-e-Insaf (PTI) chief Imran Khan was sworn in as the 22nd Prime Minister of Pakistan in a simple ceremony hosted at the Aiwan-i-Sadr (President House) in Islamabad.
Tearful Khan smiled as he stumbled over some of the words of the oath administered to him by President Mamnoon Hussain.
Khan swore to "bear true faith and allegiance to Pakistan", and to "discharge my duties and perform my functions honestly, to the best of my ability… and always in the interest of the sovereignty, integrity, solidarity, well-being and prosperity of Pakistan."
High-profile guests attending the ceremony included caretaker Prime Minister Nasirul Mulk, National Assembly Speaker Asad Qaiser, Army Chief Gen Qamar Javed Bajwa, Air Chief Marshal Mujahid Anwar Khan and Naval Chief Admiral Zafar Mahmood Abbasi.
As the ceremony concluded, Khan proceeded to the Prime Minister's Office, where he was presented a guard of honour.
The national anthem was played and a contingent of the three services presented him salute. Imran Khan inspected the guard of honour and was then introduced to the staff of the Prime Minister House.
Imran Khan has been elected Pakistan's prime minister by the parliament after his party swept the general election last month, marking the beginning of his Pakistan Tehreek-e-Insaf (PTI) tenure in power.
Khan, 65, was elected the day before in a confidence vote by the National Assembly and is expected to lead a coalition government.
He received 176 votes as against 96 votes by his only rival Shahbaz Sharif of PML (N) at the voting held at Parliament House in Islamabad.