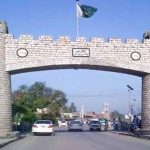 ISLAMABAD: Prime Minister Imran Khan will chair meeting of the federal cabinet on Tuesday (today) to discuss a 17-point agenda and take important decisions.
According to details, the meeting will be held at PM secretariat house.
The cabinet will discuss matters related to the economic situation of the country. The Draft Response Plan 2019 will be presented in a federal cabinet meeting for approval.
The cabinet will give approval to the appointment of finance member on deputation in the National Highway Authority (NHA).
The cabinet will also discuss the matters of releasing tax on Saudi development projects. It must be noted that this would be the first cabinet meeting after a major reshuffle in the federation.